I received another block in the mail from LSG quilter Amysbabies, but she decided that since she was dropping out of the swap, she didn't want to send out the fabric & such for her TARDIS block. I am very sad :(
Instead, I sewed together 4 blocks I received from the LSG quilters' bee swap and 2 that I made myself, and this is what I came up with: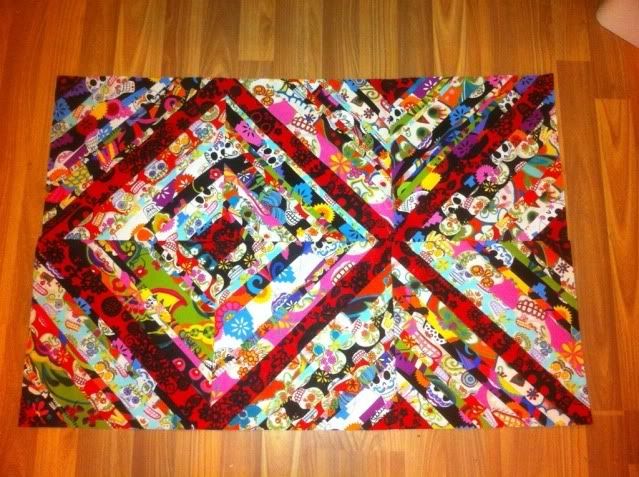 Looks pretty good to me... think I'll stay on this path, yes? LOL I need about 10 more blocks to get the size that I'm looking for before sashing, binding, etc.
Alright, got to get a move on... casting on rainbow socks today, wheeeee!